The MoldMaking Technology team has compiled this list of some of the top items that you, our audience, have looked at the most. Check out these ten items from December.

SPONSORED
Register for this free webinar on reducing downstream risk through injection molding simulation software.

Latest hyperMILL 2021.1 CAD/CAM software suite updates offers several innovative features for efficient 3D, 5-axis and mill/turn machining

NCSIMUL 2021 from Hexagon Production Software further increases shop-floor productivity and reduces manufacturing costs with improvements to detecting excess material, setup editing and wear on cutting tool simulation.

10 MINUTE READ
MMT presents a compilation of digital-only new/proven product content. Cutting tools, machining, AM, software and inspection/measurement categories are showcased in this latest roundup.
#drills #3dprinting
The Hexagon WORKNC 2021 software release offers faster toolpaths and a simpler user experience for improved productivity.

The updated CAD/CAM software from Hexagon Production Software boosts customer productivity with lower computer-processing time and faster toolpaths.

The answer is simulation, of course. In this free on-demand webinar, you will learn how to use upfront simulation to reduce manufacturing risk, design of experiments to make more informed decisions and simulation input to speed machine start up.

Design for manufacturing, or more specifically design for micro molding is critical to this mold manufacturing niche as it presents unique challenges and impacts the tool build.

Enhance part design, mold design and processing conditions by using the inputs from scientific injection molding in three easy steps.

Building engineering software has been made more streamlined with version 3.0 of Kubotek's Kosmos 3D Framework, a set of advanced, multi-platform software components.

2 MINUTE READ
February's compilation of digital-only products/services covers maintenance and repair, software, cutting tools and automation category offerings.

VIDEOS
This mechanical engineer has a passion for simulation because he has spent most of his career working in injection molding and truly sees the value of detecting problems early in the design phase of a project.

Emily Probst, Senior Editor with Modern Machine Shop reached out to me to chat about our 2020 Leadtime Leader Winner Precise Tooling Solutions to learn about key business aspects of this winning specialty manufacturer to share with her CNC machine shop readers.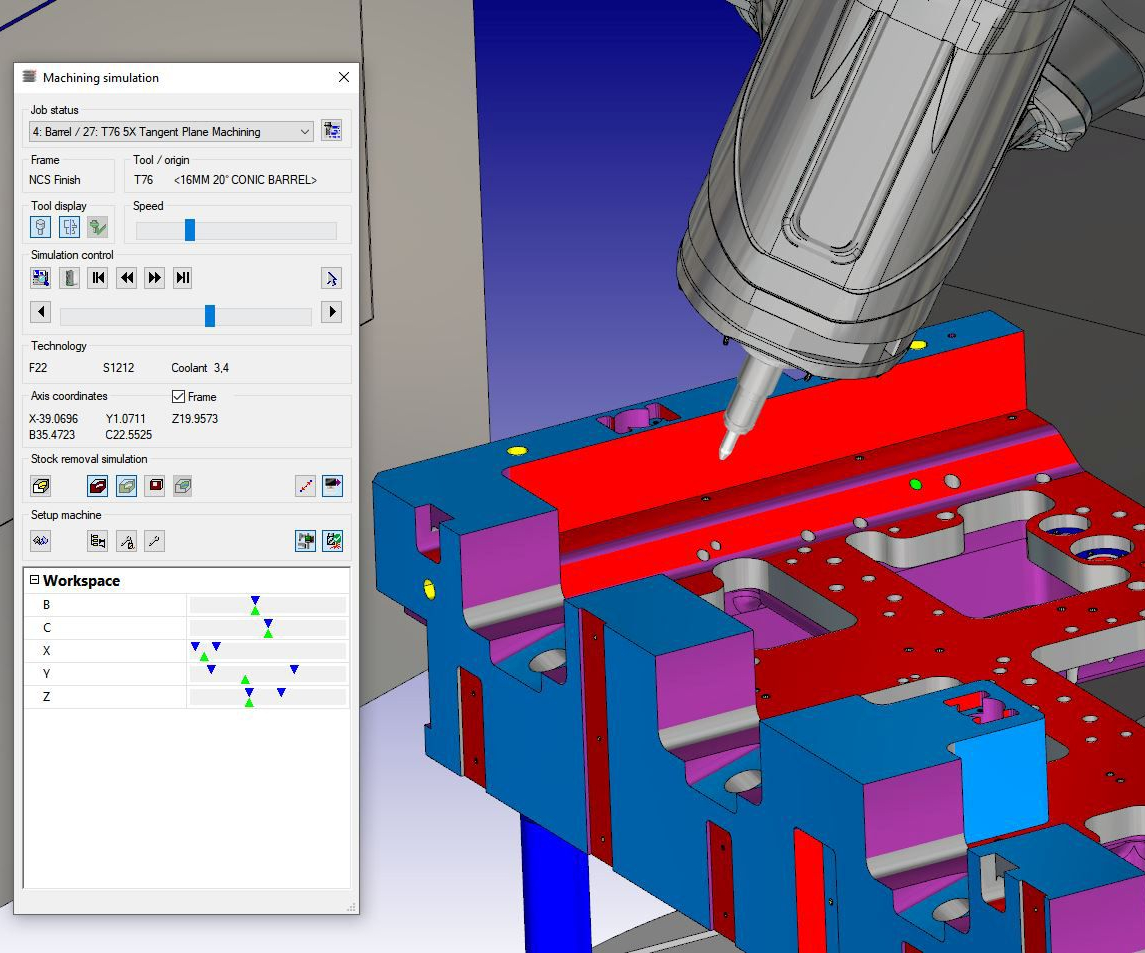 Precision Mold and Machining Services gains more control, accuracy and capacity, and better surface finish, with high-performance CAM software.

8 MINUTE READ
Applying windage and model-morphing techniques saved toolmaker/molder Sturgis Molded Products the time, cost, headaches of multiple part/mold design iteration loops, cumbersome cooling fixtures, and long molding cycles.

A review of the year's top tips on technologies and strategies to improve moldmaking operations from design to first shot.
#tips #leadership
Hexagon's VISI 2021 software offers a range of new and enhanced functionality features under its CAD, Mold, Progress, CAM, Simulation and Wire Function capabilities.

MoldMaking Technology Editorial Director Christina Fuges chats with the program and sales manager for Michael Tool and Mold of Ontario Canada about mold design and data trends.

MMT presents a compilation of digital-only new/proven product content. Hot runners, machining, automation and software categories can be found below.

Marked as SolidCAD's third acquisition since 2019, the merge serves to support and service manufacturers across Canada with leading-edge CAM training, custom programming solutions and consulting services.

The support of new tool types with ANCA's upgraded wizard-based BSB software improves productivity, lengthens tool life and makes for faster cycle times.