Mold Components
A braided textile glass fiber and a silicone foam coating meets injection mold temperature control requirements, improved mechanical properties and ease of use.
#safety
NEWS
InnovateUK research project to demonstrate advantages of the HMT interchangeable head over subtractive manufacturing and DED techniques.
#3dprinting
Explore IMTS spark
Mold Components
The Meusburger E 3050 leaf spring roll stopper offers two variations that enable retaining forces up to 140 N. Components guarantee minimal friction and no play.

Mold Components
Hasco America zinc-coated wedge lock washers Z693 use tension instead of friction to avoid loosening bolts during intense vibrations or heavy loads.

Mold Components
i-mold's TG Series range with curved feed channels give users nine different configurations.

NEWS
Fifty-seven years ago, a core group of elite and pioneer moldmakers, who were more like family, formed a company. Now, MGM is positioning itself for greater growth with a transformed management framework.

NEWS
Hurco representatives present the 2020 Top Unit Sales Award to Reynolds Machinery for the team's focus on support and service, even after the sale.

NEWS
Benchmarking report indicates current business conditions remain positive for 99% of mold builders and many manufacturers believe business conditions in Q1 will increase.

LATEST VIDEOS
MoldMaking Technology is looking for 30 individuals under the age of 30 making a difference in moldmaking. Take a look around you and nominate potential winners. Deadline is March 19th.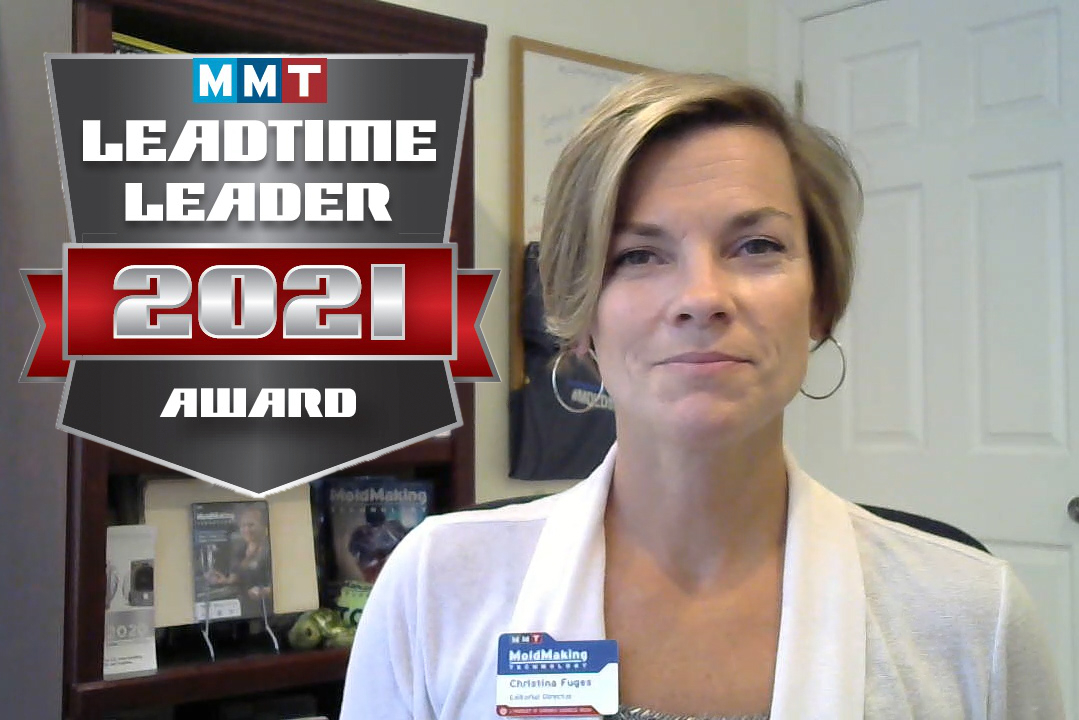 MoldMaking Technology's Leadtime Leader Award has been an ongoing award since 2003. All these years later, it is a prestigious award given only to moldmakers who excel. Be the shop that wins.

Hot Runners
Scalable to 128 cavities, Husky's UltraShotTM Injection System offers the injection molding process unconstrained part design and risk-free scalability.

Mold Components
| 10 MINUTE READ
Proprietary black nitride treatment significantly increases strength, hardness, wear and soldering resistance of steel die-cast die and mold components.
#toolsteel
Cutting Tools
The annual rate of contraction in cutting tool orders has nearly bottomed. And, based on trends in the Gardner Business Index and macroeconomic manufacturing data, cutting tool orders should see double-digit growth by year-end.

Mold Components
With the PFA Switchmax, it is now possible to connect all core position sensors into single press inputs for set and pull and block unwanted signals.

Business Strategy
The year 2020 increased financial strain on businesses. As we recover, here are a few recommendations to put a plan in place, so your team can get through the next set of challenges.

NEWS
The acquisition will enhance Fathom's domestic injection molding and tooling capabilities, and take Summit's growth trajectory to the next level.

NEWS
The company will unveil its new INTEGREX i-H series and NEO machine models and showcase optimized gear machining, driving continuous improvement in the manufacturing space.

NEWS
Border restrictions barring non-essential travel between Canada and U.S. have caused lost business for more than two-thirds of manufacturers. Associations ask for clearer guidelines.