Three terms that often get mixed up in the plastic injection molding industry are weld, meld, and knit lines. Meld and knit lines are actually both different types of weld lines. Here is a look at the differences between them, the causes of meld and knit line imperfections, and their impact on part durability.

Husky Injection Molding Systems' most recent Altanium Neo5 mold controller provides a Basic and Advanced setting to tailor to an operator's specific needs and skill level.

The extended nozzle range for hot runners provides a wide range of nozzle variants to allow a straightforward feed into a sub-runner or direct gating to the molded part.

The INCOE pneumatic MultiPin valve gate actuator has a user-friendly valve pin, quick coupling and can accept up to 4 gate valves.

8 MINUTE READ
A servo and sensor combination that makes the mold the machine presents opportunities to advance process control.

Conscious of space, the integration of VCON with the profiTEMP+ in one cabinet enables independent valve gate nozzle adjustment for more control.

Meusburger's offers its expanded smartFILL nozzle series focusing on melt guidance.

PCS Company's Mold X Checker and Cable X Checker offerings detect open and shorted circuits and troubleshoots faulty temperature control cables respectively.
#moldingequipment
Electrically driven, HRSflow's Flexflo Evo technology is a ready-to-install system, specifically designed to set and monitor the valve pin position during the injection process.

MoldMaking Technology's annual Technology Review and Sourcing Guide is a comprehensive guide for researching today's technology, equipment, products and services with 11 sections, including Hot Runners.

A proper hot runner assessment requires evaluating and calculating key runner system variables.

VIDEOS
With a show as big as K 2019 with more than 3,000 exhibitors from 63 nations, you may think that identifying a theme among all the technology would be difficult, but after all is said and done, two words come to mind: efficiency and control.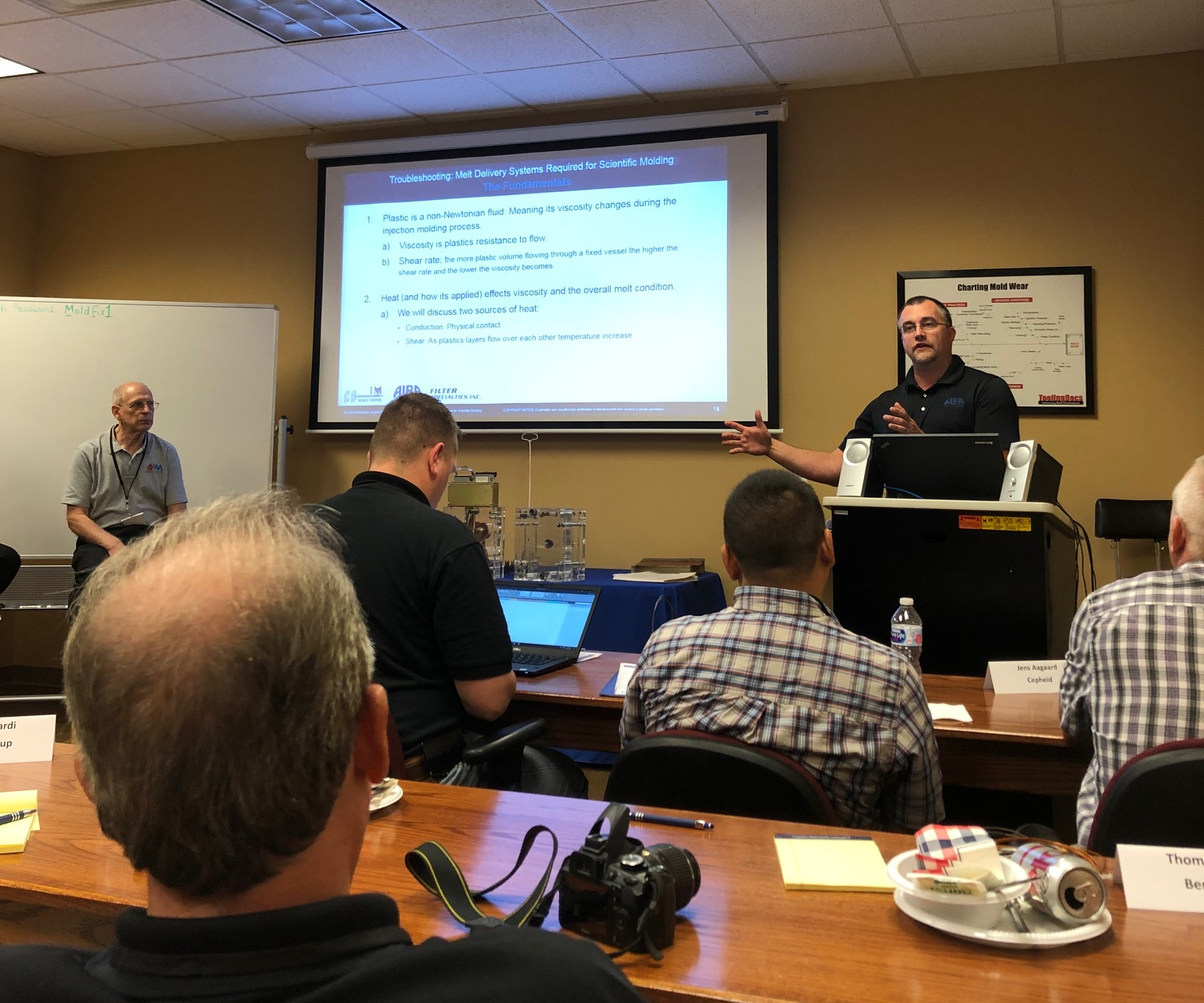 MoldTrax Hot Runner Extravaganza brings a wealth of expertise and advice for making the most out of the hot runner design, function and performance.

If a mold is the heart of a molding system, then the hot runner system is the heart of a hot runner mold, and I recently learned that there is a lot to know when it comes to designing and maintaining these systems to ensure optimal mold and part quality and performance.

7 MINUTE READ
Use of a new conformally cooled sprue bushing helped solve Midwest Mold Services' problem with a big sprue that was hard to cool and preventing faster ejection times.
#casestudy
DME's Smart One valve gate hot runner system provides a common design platform.

Mold-Masters/Milacron offers its latest advancement in hot runner technology delivering peak performance and precision.

Taking advantage of the latest technological advances, Mastip Inc. continues to evolve its multi-cavity and hot-half solutions with a series of innovations and product upgrades.

Since the fourth quarter of 2019, HRSflow has been the number one worldwide in the field of hot runner technology for automotive applications.

​​​​​INCOE Corporation presents its DF nozzles with MultiPower heaters for the Direct-Flo product range.

Expediting all work and supplies for Coronavirus projects is key to this mold component supplier They have first priority. "Many of our customers are in the medical field and they need support from us.