I saw my first 3D-printed hot runner manifold at K 2019 in Germany, but the system did not have a name yet. Fast forward to 2020 and it not only has a name, but it's been successfully implemented in a number of applications across Europe. And today, it's ready for the North American marketplace.
#conformalcooling #3dprinting
The Ewikon L2X-Mikro high-performance hot runner system can be integrated into all common mold sizes for injection mold machines.

The newly released S Series Cylinder by HRSflow enables a minimum nozzle pitch of 37 mm and is suitable for technical materials.

The Melt Design Dual Zone Hot Sprue Bushing offers dual heaters for independent adjustments and an improved, more even melt flow.

4 MINUTE READ
MMT highlights a diverse range of digital-only products/services in the mold components, hot runners and machining categories. Check them out here!

Plastixs offers the AIRTECT plastic leak alarm system that protects up to 32 nozzle, barrel and hot runner zones via a built-in pressure differential sensor.

Mastip improves the endurance of its Guided Valve Gate Tip range with a tungsten carbide and TIN coating, meeting required performance even with abrasive polymer applications.

To outline the system's potential in live demonstrations, HRSflow has produced three demonstration molds available to customers for trials, material tests and training.

Technoject Machinery's Starline Edge Gate Nozzle has been made for short installation height with improved gate well configuration and disassembly.

The SoftGate Velocity VG pin from INCOE allows for a "gentle" plastic flow to eliminate blemishes to the decorative film.

The Hasco Primezone H1281 hot runner control unit includes an ergonomic interface and comprehensive diagnostic functions.

10 MINUTE READ
MMT offers a sneak-peek at the 23 hot runner and mold component products/services offered to moldmakers and highlighted in the upcoming April issue.

VIDEOS
Watch to learn how misdiagnosing temperature control issues caused by defective or incorrectly wired components can make finding root cause and solving the problem difficult and time consuming.

With a show as big as K 2019 with more than 3,000 exhibitors from 63 nations, you may think that identifying a theme among all the technology would be difficult, but after all is said and done, two words come to mind: efficiency and control.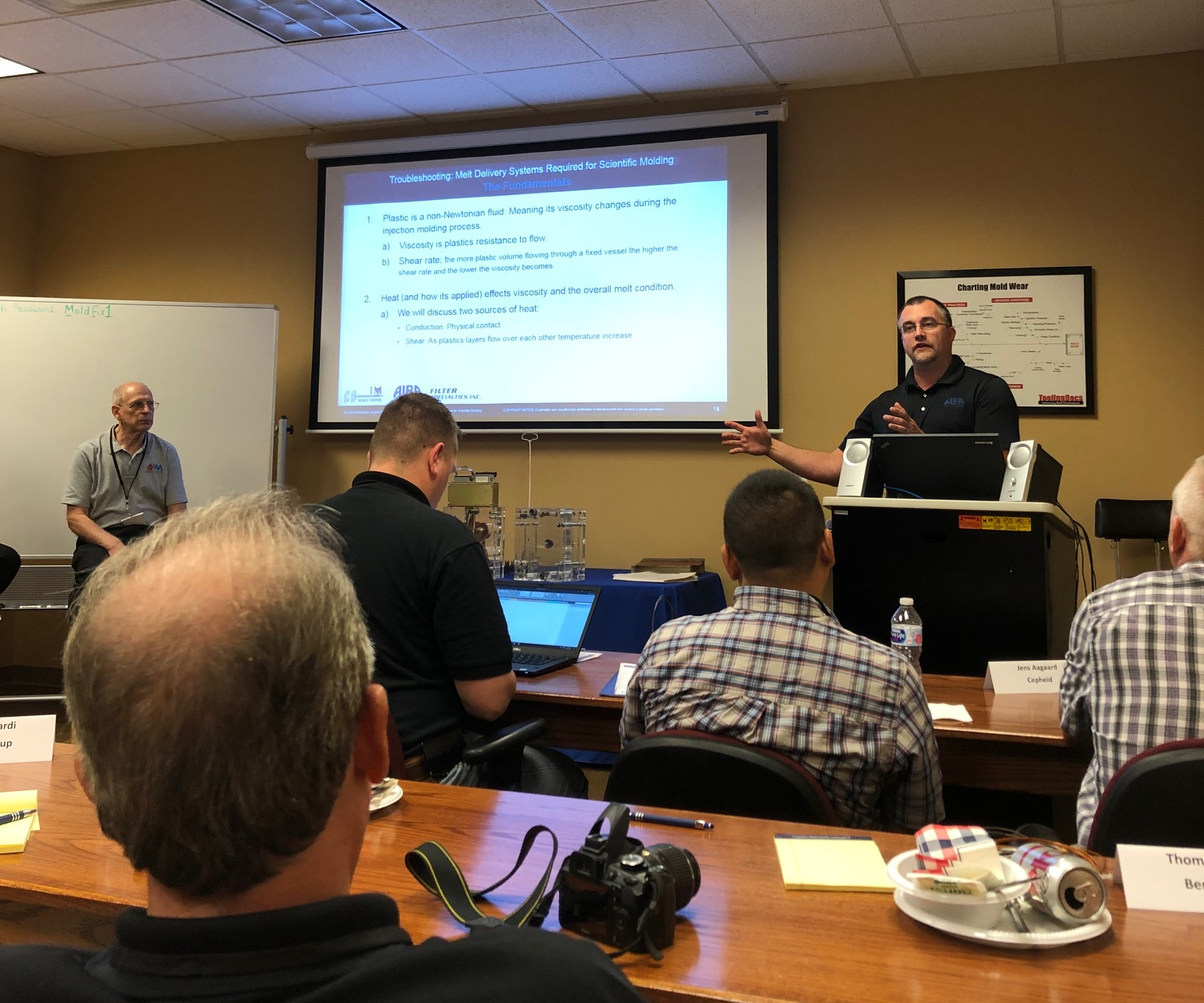 MoldTrax Hot Runner Extravaganza brings a wealth of expertise and advice for making the most out of the hot runner design, function and performance.

5 MINUTE READ
MMT presents a compilation of digital-only new/proven product content. Hot runners, machining, automation and software categories can be found below.

Ready for integration within the tool, the Hotset America Z-System detects and prevents weld lines or component dullness, while offering controlled heating and cooling.

Scalable to 128 cavities, Husky's UltraShot Injection System offers the injection molding process unconstrained part design and risk-free scalability.

Thermoplay's D-bushing component for hot runner nozzles is equipped with a double sealing ring to prevent leaks, protect components and improve insulation.
#safety
Mold-Masters' second-generation SeVG+ motor system enhances control and precision over individual valve pins and offers users more interchangeability.

HRSflow has developed advanced hot runner technologies like the precise HyFlow, the wear-resistant Hyper-GF and the flexible FLEXflow Evo film injector.

To meet continuously changing consumer demands, Husky highlights the NexPET system which supports a wider variety of applications, more SKUs, shorter production runs and more frequent design changeovers.