Details matter when it comes to selecting and integrating a hot runner system. This guide makes that process easier by covering those details thoroughly.
#tips
HRSflow has developed advanced hot runner technologies like the precise HyFlow, the wear-resistant Hyper-GF and the flexible FLEXflow Evo film injector.

To meet continuously changing consumer demands, Husky highlights the NexPET system which supports a wider variety of applications, more SKUs, shorter production runs and more frequent design changeovers.
#moldingequipment
Hasco's additively manufactured Steamrunner hot runner manifold allows for increased flexibility with injection molding.
#3dprinting
5 MINUTE READ
MMT presents a compilation of digital-only new/proven product content. Hot runners, machining, automation and software categories can be found below.

The MoldMaking Technology team has compiled this list of the top five items that you, our audience, have looked at the most. Check out these five items from October.

If you are interested in the impact of system and hot runner balance on part quality, the causes of unbalanced hot runner systems and short shot parts, the procedure for measuring system balance and the impact of application specifics on system and hot runner balance expectations, then tune into this on-demand webinar.

Adding to Husky Injection Molding Systems' Ultra Helix Valve Gate nozzle lineup, the Ultra Helix 250 T2's advanced design minimizes wear, provides high gate quality and longevity.

Husky Injection Molding Systems' most recent Altanium Neo5 mold controller provides a Basic and Advanced setting to tailor to an operator's specific needs and skill level.

The extended nozzle range for hot runners provides a wide range of nozzle variants to allow a straightforward feed into a sub-runner or direct gating to the molded part.

Three terms that often get mixed up in the plastic injection molding industry are weld, meld, and knit lines. Meld and knit lines are actually both different types of weld lines. Here is a look at the differences between them, the causes of meld and knit line imperfections, and their impact on part durability.

6 MINUTE READ
A first-person account of how one technology supplier did not give up until it solved the mystery of a recent part defect.

VIDEOS
Watch to learn how misdiagnosing temperature control issues caused by defective or incorrectly wired components can make finding root cause and solving the problem difficult and time consuming.

With a show as big as K 2019 with more than 3,000 exhibitors from 63 nations, you may think that identifying a theme among all the technology would be difficult, but after all is said and done, two words come to mind: efficiency and control.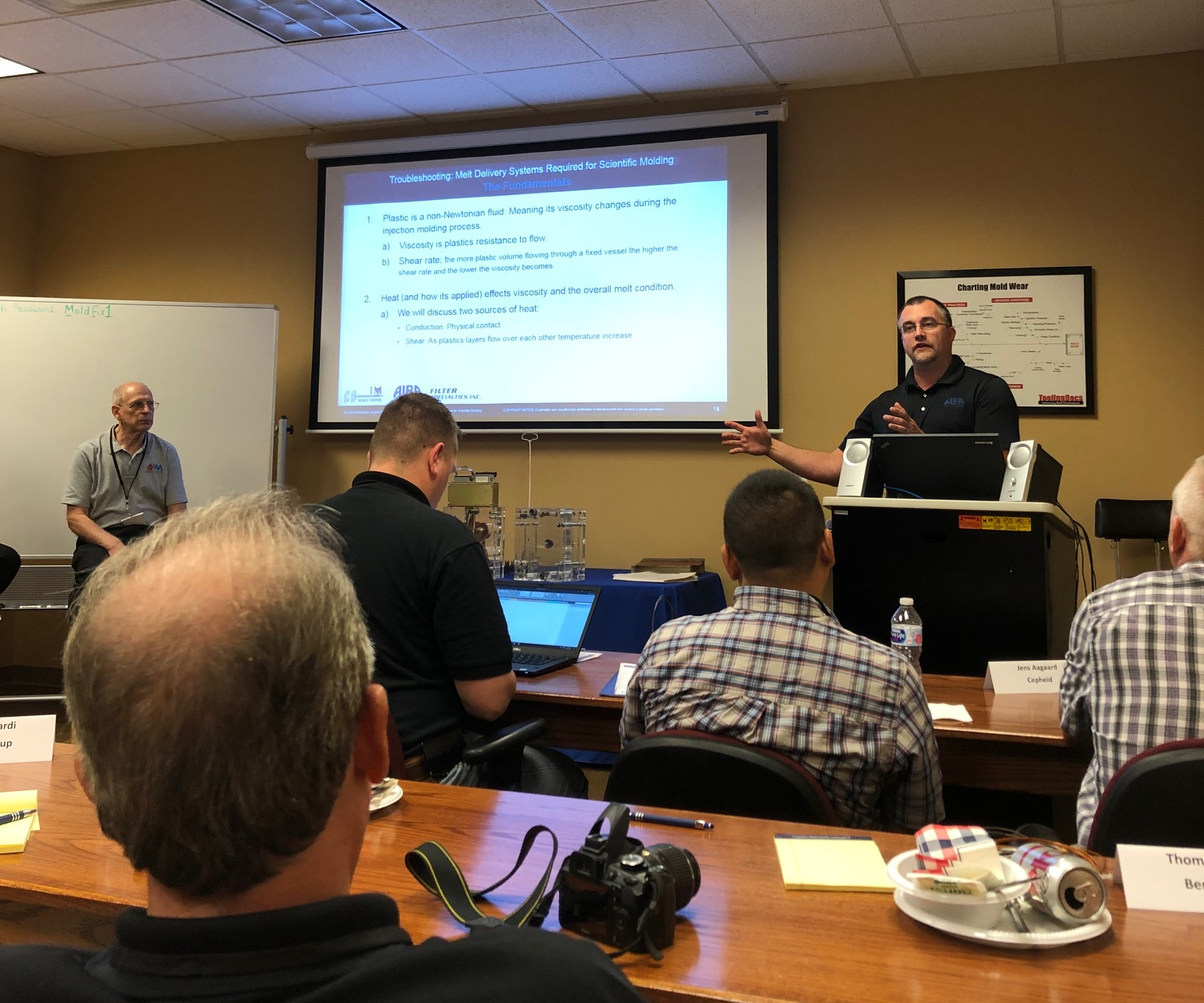 MoldTrax Hot Runner Extravaganza brings a wealth of expertise and advice for making the most out of the hot runner design, function and performance.

8 MINUTE READ
A servo and sensor combination that makes the mold the machine presents opportunities to advance process control.

The INCOE pneumatic MultiPin valve gate actuator has a user-friendly valve pin, quick coupling and can accept up to 4 gate valves.

Conscious of space, the integration of VCON with the profiTEMP+ in one cabinet enables independent valve gate nozzle adjustment for more control.

Meusburger's offers its expanded smartFILL nozzle series focusing on melt guidance.

PCS Company's Mold X Checker and Cable X Checker offerings detect open and shorted circuits and troubleshoots faulty temperature control cables respectively.

Electrically driven, HRSflow's Flexflo Evo technology is a ready-to-install system, specifically designed to set and monitor the valve pin position during the injection process.

MoldMaking Technology's annual Technology Review and Sourcing Guide is a comprehensive guide for researching today's technology, equipment, products and services with 11 sections, including Hot Runners.