For this MMT Chat, my guest is Charles Daniels CFO of Wepco Plastics in Middlefield, Connecticut. He is also one of MMT's newer Editorial Advisory Board members. He shares his insights on the role of social media in manufacturing, how to improve the "business" side of a small mold shop, continually developing culture and an update on Wepco's COVID outreach.
#sales #education #marketing
MoldMaking Technology Editorial Christina Fuges chats with Kelly Kasner, Director of Sales and Marketing for Michiana Global Mold (MGM) about the benefits her marketing and advertising, MGM's China partnership and the impact of COVID-19 on the moldmaking industry as well as the next-generation skills gap.
#sales #marketing #leadership
PCS has released their new company website with features to help customers find exactly what they need, the company says.
#marketing
From November 1 to December 31, 2019, Big Kaiser will donate 2% of every order from an NTMA or AMT member company directly to the National Robotics League
#marketing
These companies are treating their customers right with recent updates to ecommerce, expanded selections and delivery systems.
#marketing
RJG announces The Plastek Group as the 2019 winner of the Training Excellence Award.
#education #marketing
These recent news releases present a wide range of options for industry education, from courses both in classroom settings or online to earning credentials to networking events.

mHUB Chicago and MxD named M4 as the Fourth Revolution Awards ' Small-Medium Sized Manufacturer of the Year.

From anniversaries to new hires to awards, MoldMaking Technology has the latest news in industry success stories.

2 MINUTE READ
MoldMaking Technology is all about "What's New and What Works in Mold Manufacturing." What is your business all about, and does your digital presence match?
#editorial #marketing
VIDEOS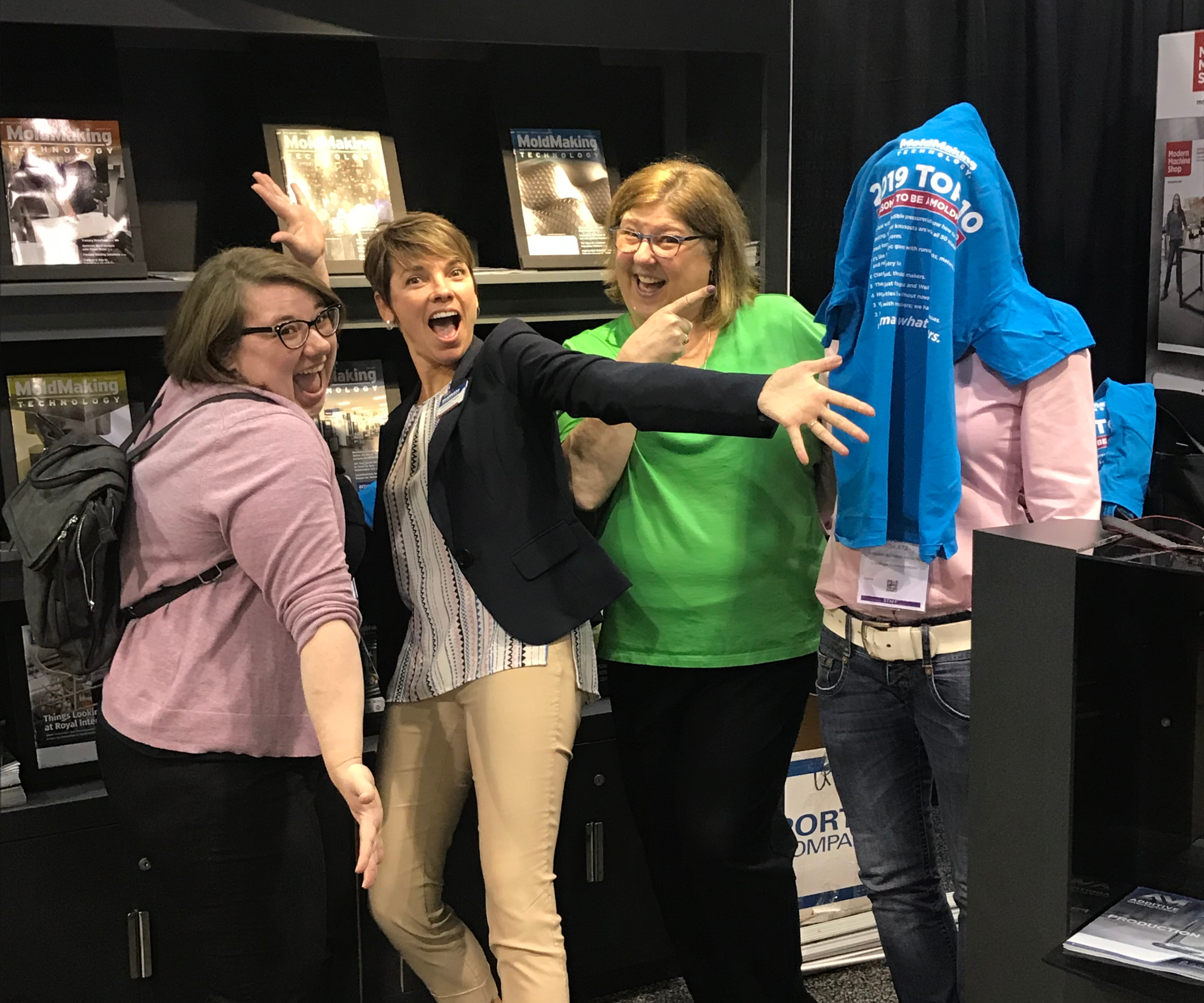 A final wrap up of all things Amerimold for 2019, including a peek at some behind-the-scenes action!

Strategic acquisitions and diversified capabilities combined with a can-do, inclusive culture take this mold manufacturer to new heights.

Looking for a way to introduce modern manufacturing to the next generation?

6 MINUTE READ
Moldmaking is a community based on relationships that help sell the services each mold builder provides, and here's why.
#sales #marketing
Mold industry professionals attending the Makino Technology Expo learned they must prepare for the "new normal" and build a better marketing and sales plan.
#sales #electronics #automotive
A question asked in an industry forum starts an open-ended discussion about something that affects everyone's lives.
#marketing #npe
MC Machinery Systems, Inc., a subsidiary of Mitsubishi Corporation, and Adira, a Portuguese manufacturer, part of Sonae Capital portfolio, have formed a sales and service partnership.
#marketing
FANUC America will hold a grand opening celebration at its new 461,000 square-foot North Campus robotics and automation facility in Auburn Hills, MI, on Oct. 22, 2019.

Business is booming for these recent moldmaking supplier companies as they add onto their businesses through building expansions, additions and new openings.

MoldMaking Technology's Editorial Team looks to mold manufacturing professionals to serve on its Editorial Advisory Board to help guide the content that will best serve the industry.