A prototyping specialist shares its success with on-machine inspection that it believes can apply to many shops.
#tips #analysis
MoldMaking Technology Editorial Director Christina Fuges gets mold builders to reveal their five best practices for improving efficiencies in culture, technology, process, measuring success and staying competitive ... in 5 minutes. This episode is brought to you by ISCAR with New Ideas for Machining Intelligently.
#leadership #analysis
Total new orders for April registered slowing growth while export orders contracted. Much of the expansion in moldmaking orders during COVID-19 has come from domestic demand.
#ecomonics #analysis
MoldMaking Technology Editorial Director Christina Fuges reveals 5 best practices for improving efficiencies in culture, technology, process, measuring success and staying competitive ... in 5 minutes: hire for work ethic, machining, molding, relationships and appropriate technology investment. This episode is brought to you by ISCAR with New Ideas for Machining Intelligently.
#leadership #analysis
7 MINUTE READ
Tips for laying the groundwork for optimizing your mold design.
#analysis
Mold builders can reduce the number of iterations required to yield acceptable parts with a new tool, a damaged mold or a copy of an existing tool using modern data collection techniques and advanced surface modeling technologies.
#analysis
Part two of this three-part series explains specific data that toolrooms must collect, analyze and use to truly advance to a scientific maintenance culture where you can measure real data and drive decisions.
#analysis #leadership #industry40
MoldMaking Technology Editorial Director Christina Fuges reveals five best practices for improving efficiencies in culture, technology, process, measuring success and staying competitive in 5 minutes with Eden Tool Company and Eden Manufacturing.
#analysis #medical #fiveaxis
Nikon Metrology's Detector Evaluation Package offers automated analysis of image data with performance trend analysis.

From a hot rod hobby, medical molds and shop performance to technology extremes, key relationships and a growth strategy, it's obvious details matter at Eden Tool.

Collaboration on part and mold design between a molder and mold builder were vital to overcoming design and production challenges for a unique automotive project.

VIDEOS
MoldMaking Technology's Christina Fuges chats with some of the M.C. Molds team—Vice President of Operations Dave Keesaer, Sales Manager Eric West and General Manager of Manufacturing Joe Palazzolo—about current business levels, employee safety and morale, and recent and upcoming COVID-19 tooling projects that capitalize on the shop's extrusion blow mold specialty.

Jingdiao's online measurement and intelligent modification technology measures parts on the machine, eliminating interruption of the continuous production process.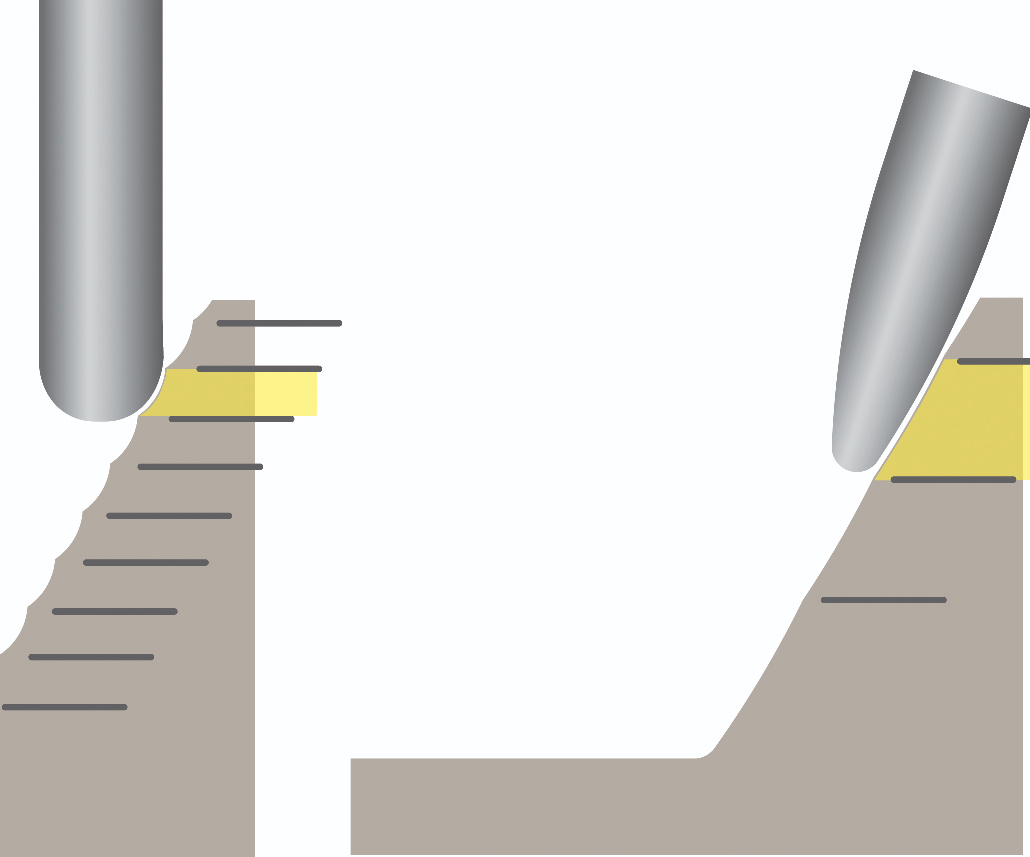 Advanced CAD/CAM improves performance of cutting tool designs, probing, process simulation and verification and data gathering and monitoring.

16 MINUTE READ
Precise Tooling Solutions, X-Cell Tool and Mold, M&M Tool and Mold, Ameritech Die & Mold, and Cavalier Tool & Manufacturing, sit down for a fast-paced Q&A focused on strategies for improving efficiencies across their operations.
#analysis #medical #leadtimeleader
For this MMT Chat, my guests hail from Omega Tool of Menomonee Falls, Wisconsin, who share their journey with using enterprise resource planning (ERP)—and their people—to solve their schedule and capacity load monitoring challenges.
#analysis
Compensation study on the U.S. mold building industry reports 70% of 2020 job functions experienced wage increases, and a 3% jump in employee hires.
#analysis
Data shows that manufacturers using 3D printing were able to continue normal operations and innovate, while saving time and money.

MoldMaking Technology's Editorial Advisory Board has been virtually meeting this year due to the virus. Here is a peek at our last meeting of 2020 that involves a snapshot of some industry data and analysis about this pandemic recession shared by Gardner Intelligence Chief Economist Michael Guckes.

The L.S. Starrett AVX550 Multi-Sensor Vision System is a powerful, easy-to-use multi-sensor measurement system which streamlines and optimizes the QC process.